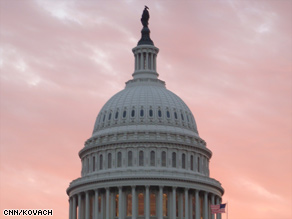 The financial regulatory reform bill has sparked debate among the Republicans and Democrats.
Michael Grunwald
Time
It's funny how fast the Beltway consensus can change. A few months ago, health care reform was dead. Then it got undead. Financial regulatory reform was supposedly dead too, but now that Republicans have supposedly learned that pure obstructionism is a losing play, it's being treated as a done deal. Democrats like Obama's economic adviser Larry Summers and Senate Banking Committee chairman Christopher Dodd are saying it's going to pass, perhaps as early as next month. So are key Republicans like Senator Judd Gregg of New Hampshire, who recently put the odds of passage at "100%."
Let's just say that seems high.