____________________________________________________________________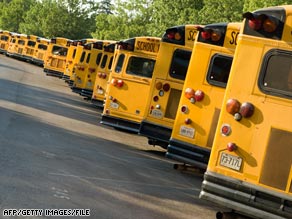 Gabriel Falcon
AC360° Writer
An 8-year-old boy brought dozens of packets likely containing heroin to school, Pennsylvania authorities said. According to school officials, the child was handing the packets out to fellow students in his third-grade class.
The child, whose name has not been released, is not expected to be charged because of his age, the Wilkinsburg Police Department said Wednesday. Lindsey Neyland, public relations director for the Wilkinsburg School District, said the incident happened Tuesday morning at Turner Elementary School. Wilkinsburg is a small town near Pittsburgh.
"Apparently a teacher saw the student fumbling with items from his pocket and investigated what he was doing. That is when the drugs were discovered," the police statement said.
Investigators said they recovered approximately 60 folded packs, each marked with an ink stamp impression of the words "Trust Me."
Eighteen other open packets were found in the classroom garbage, police said.
 A field test determined that the substance inside the packets appeared to be heroin, police said. They added that the suspected heroin will be sent to a crime lab for confirmation.
No arrests have been made but police said the investigation is ongoing. They said the Allegheny County Children-Youth and Family service has been contacted.
In a letter to parents, Neyland advised them to "to talk to their children about any interaction they might have had with the student and, possibly, the substance, and take appropriate action."
The letter also said the school "will take swift and appropriate disciplinary action in this case to ensure the continued safety of all children."
For more crime coverage go to cnn.com/crime.