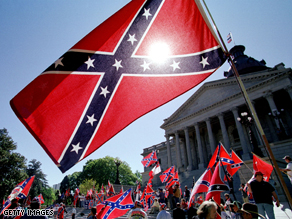 Last week, Virginia Governor, Bob McDonnell, reinstated Confederate History Month in his state, but failed to make any mention of slavery. A controversy erupted over whether you can talk about the confederacy without talking about slavery and over whether we should be celebrating the Confederacy at all.
Tonight Douglas Brinkley, Presidential historian, and professor of history at Rice University as well as CNN's Joe Johns, will be examining the fallout, the future, and the big picture of this contentious issue. Do you have a question for them? Let us know!
Send us a text message with your question. Text AC360 (or 22360), and you might hear it on air!