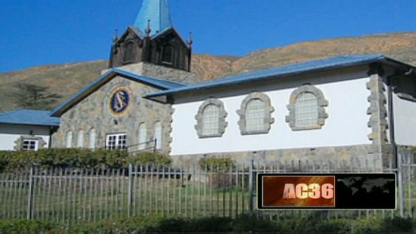 Eliza Browning
AC360° Associate Producer
Tonight we continue our report on allegations made by a number of former high-ranking members of the Church of Scientology. The allegations are about physical abuse they say took place within the Sea Organization, the international management branch of the Church.
Last night we told you about Marty Rathbun, who was a member of the Church of Scientology for 27 years before leaving in 2004. Rathbun says he was the Inspector General and answered only to Church leader David Miscavige, the same man who he says would use physical abuse against other members of the Church's elite management team. But Rathbun's ex-wife says he's lying and other current Sea Organization members agree. They say Rathbun was the attacker, not Miscavige.
Tonight we hear from other former high-ranking officials within the Church who say they either witnessed or were physically assaulted by Miscavige. Again, the Church strongly denies these allegations. Decide for yourself tonight.
We're also reporting on the situation in Haiti tonight, talking to actor and activist Sean Penn about the ongoing efforts to stop the spread of communicable diseases. The UN's latest situation report puts the death toll following the earthquake at more than 200,000. Without clean water and adequate medical supplies, this number is likely to climb. What would you like to ask Sean Penn about the work he is doing in Haiti?
We're also following up on the arrests of members of a militia who were charged with plotting to kill police. Last night we reported that federal authorities charged nine members of a group called the Hutaree militia with conspiring to kill a Michigan law enforcement officer and then kill other officers at the funeral. But today a man acquainted with the group said it was not a militia and the members were not Christian. He said they were "more of a private army or a terrorist organization." Drew Griffin digs deeper tonight.
This morning, President Obama puts his signature on the final part of the health care law when he signs into law a package of changes. This means he's essentially claiming victory on his top domestic priority. Is the battle over the health care law now over or will challenges, calls for repeals and lawsuits continue?
Do you think the passage of the health care bill has changed the political landscape for the upcoming midterm elections for Congress? We'll dig deeper on CNN's latest poll numbers tonight. And the Tea Party Express continues to travel across the country today, holding rallies in Salt Lake City and Provo, Utah. You can expect to hear health care discussed at those events.
What else are you following? Let us know and see you at 10 p.m. ET.