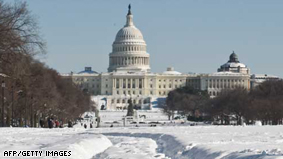 John P. Avlon
Special to CNN
Today's bipartisan health care meeting is being called a summit, a term that brings to mind diplomatic missions during wartime. That's a fitting description for the atmosphere in Washington. Political opponents are considered enemies.
Health care is just the latest example of government dysfunction; it's been derailed by hyper-partisanship, over-spending and the disproportionate influence of special interests.
Independent voters, the largest and fastest growing segment of the electorate, hold the balance of power in American politics, but they have once again been shut out of the debate. The professional partisans in Washington ignore them at their peril.
Many Americans associate broken government with the chaos that followed Hurricane Katrina and the anxieties that accompany the current manic recession. But the roots of independent voters' frustration go deeper.