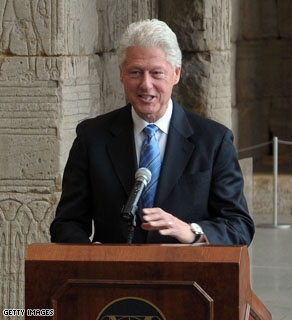 President Bill Clinton
TIME
Hillary and I went to Haiti for the first time in December 1975. A banker friend of ours had some business down there. He had built up a lot of frequent-flyer miles and called and said he was giving us a delayed honeymoon. We were married in October, and we went down there in December. Both of us just kind of fell in love with the country, and I have kept up with it ever since.
Why is Haiti so special to me? Haiti is completely unique in our hemisphere because of its history and culture. There are other French Caribbean islands, but none of them have Haiti's particular Creole influence. None of them feature Haiti's distinctive mix of West African religious and cultural influences, the most visible of which is the persistence of the voodoo faith, which is practiced alongside Christianity. Unfortunately, ever since the first slave revolt by Haitians in 1791, the country has been beset by abuses caused from within and without. It has never been able to fulfill its potential as a nation.