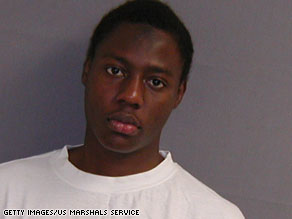 CNN
The 23-year-old Nigerian man who has been charged with attempting to blow up a Detroit-bound international flight on Christmas Day is likely to be treated as a regular criminal defendant, according to CNN senior legal analyst Jeffrey Toobin.
Toobin spoke with CNN on Tuesday:
CNN: What's in store for the defendant?
Jeffrey Toobin: He's entitled to a jury trial like any other criminal defendant.
CNN: Does it make a difference that he's not an American citizen?
Toobin: The fact that he's not a citizen makes no difference. He has the same rights as any other criminal defendant, citizen or non-citizen.
CNN: What happens if it's shown that he acted on behalf of al Qaeda in the Arabian Peninsula, which claimed responsibility for the incident?
Toobin: The legal system has already proven that it can deal with cases involving al Qaeda. Zacarias Moussaoui was obviously connected to al Qaeda in some way, and he's already been sentenced.
I don't see any basis for treating this guy differently than Richard Reid, who was promptly and successfully prosecuted in a civilian court. Moving him into a military tribunal would add tremendous legal uncertainty, because there hasn't been a successful military tribunal, one which has been upheld by the courts, since World War II.