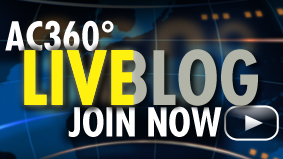 Tonight on 360°, the intelligence failure linked to the bombing attempt on a U.S. jetliner on Christmas Day. Plus, the top medical headlines of 2009 and an up close look at Charlie Sheen's latest legal troubles.
Want to know what else we're covering? Read EVENING BUZZ
Scroll down to join the live chat during the program. It's your chance to share your thoughts on tonight's headlines. Keep in mind, you have a better chance of having your comment get past our moderators if you follow our rules.
Here are some of them:
1) Keep it short (we don't have time to read a "book")
2) Don't write in ALL CAPS (there's no need to yell)
3) Use your real name (first name only is fine)
4) No links
5) Watch your language (keep it G-rated; PG at worst - and that includes $#&*)