Ready for today's Beat 360°? Everyday we post a picture – and you provide the caption and our staff will join in too. Tune in tonight at 10pm to see if you are our favorite! Here is the 'Beat 360°' pic:
Former Alaska governor Sarah Palin vacationing in Hawaii earlier this week. She is shown with a McCain campaign visor with black marker covering the ex-presidential candidate's name. (Source: Fame Photos)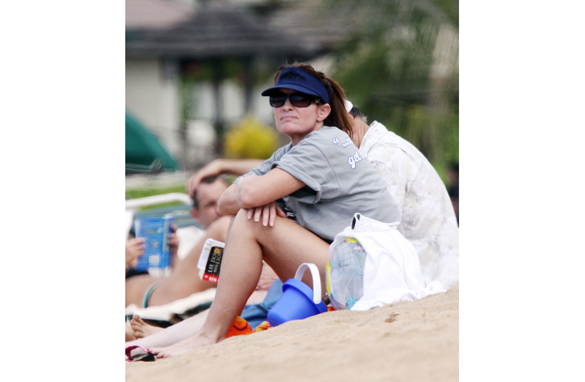 Have fun with it. We're looking forward to your captions! Make sure to include your name, city, state (or country) so we can post your comment.
Staff:
Steve Brusk
"Move Hawaii ahead of Iowa and New Hampshire? You betcha!"
Viewer:
Julia Kirkendall
"Sarah Palin, a fashion 'maverick' too? Going rogue on accessories, a do or a don't?"
_________________________________________________________________________________