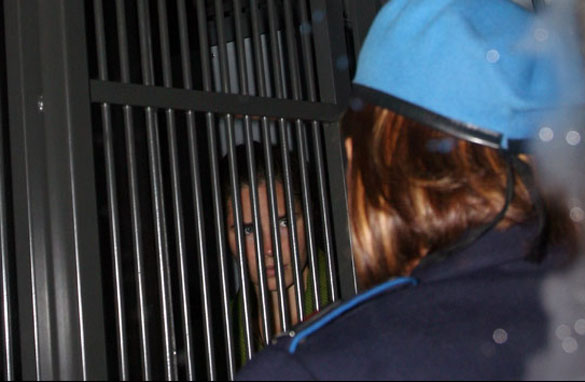 Barbie Latza Nadeau
The Daily Beast
Is the real Amanda Knox the sex-obsessed, cold-blooded murderer that the prosecution depicted? Or worse?
Amanda Knox should be finishing college and polishing her résumé for her first job. She should be buying Christmas presents for her friends. She should be falling in love. But so should Meredith Kercher, the British woman Knox was just convicted of killing. Knox, who was sentenced to 26 years in prison for sexual assault, murder, staging a crime scene, and criminal defamation, will one day walk out of prison. She will likely be out in time to marry and have children, should she chose to. Kercher has been wiped from existence.
 Knox is a convicted murderess but she is not necessarily an assassin. She is a 22-year-old woman who followed a dream to study in Perugia, but instead found herself in an unthinkable situation that led her to Capanne Prison just outside of town. She has a recognizable face, but she is no longer the young woman from the pictures taken on November 2, 2007, snuggling outside the crime scene with her then-boyfriend Raffaele Sollecito, who was also convicted for Kercher's murder. Back then, Knox seemed naïve and carefree. Now she is withered. The lines in her face are deep with concern.