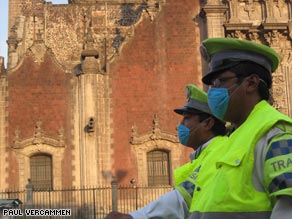 Aaron Bernstein, M.D.,
Children's Hospital, Boston
Faculty, Center for Health and the Global Environment
Sometimes the best perspectives come from far away places and few places are farther from Boston than Singapore, a small yet highly developed island nation in southeast Asia where I spent much of October.
The distance between Boston and Singapore is more than geographic, however. While I was away, H1N1 reclaimed the national spotlight back home. Not a day went by without mention of it in the news. It became the topic of conversation among doctors and patients everywhere. Well, almost everywhere.
While everyone in Singapore knew of H1N1, it was hardly the hot topic it had become in the States. During my stay, the main paper in Singapore ran just one article on H1N1 informing its readership that the first vaccine doses wouldn't arrive for several more weeks.
To my surprise, the Singaporeans I met took this news in stride. One reason for this is that many Singaporeans perceive (and rightly so) that H1N1 is, in many ways, no worse than the seasonal flu that comes every year. In addition, Singaporeans have endured two much more deadly epidemics in the past decade, making H1N1 pale in comparison. In 1998, the first known outbreak of Nipah virus occurred in Malaysia and Singapore infecting 276 people, 105 of whom died. In this and eight subsequent outbreaks in India and Bangladesh the virus has earned the grim reputation of being one of the deadliest viruses known, with a mortality rate between 40 and 80 percent. Nipah virus resides in bats (the "reservoir", as bats do not get sick when infected). Bats infect pigs, and exposure to infected pigs causes disease in humans.