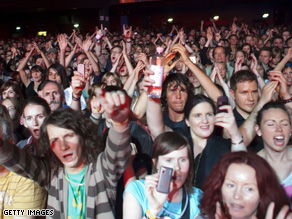 AC360°
Erica and Anderson have been reminiscing about their first concerts. Anderson couldn't remember if his was Grandmaster Flash, the Furious Five or Elvis Costello. Erica admitted she saw Peter, Paul, and Mary with her dad.
That got all of us thinking about our own first concerts. What was yours?
And can you guess David Gergen's? Post your guess here and we'll tell you the answer tonight.