Joe Von Kanel
CNN Writer and Editor
President Obama got an "up close and personal" —VERY personal as it turns out— look at the pyramids before leaving Egypt today. One of the tombs contains a 4,600-year-old relief portrait of a man named Kar, who was a priest, scholar and judge. He also looked exactly like Mr. Obama – big ears and all. Take a look!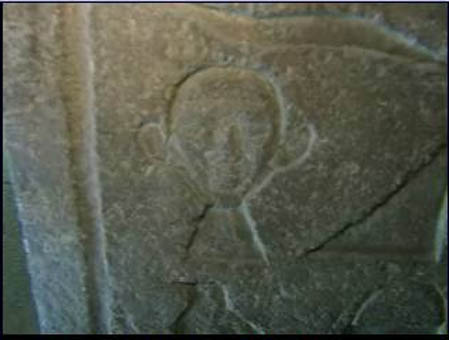 President Obama's Egyptian look-alike.
Now, check out the President's reaction.
Guide: This is a tomb dated four thousand 600 years ago. And the person who is back here, his name is Kar. His name is written in hyroglypic and it looks like Kar.
Obama: That looks like me! Look at those ears.
He even brought Press Secretary Robert Gibbs and Senior Counselor David Axelrod over to show them the resemblance.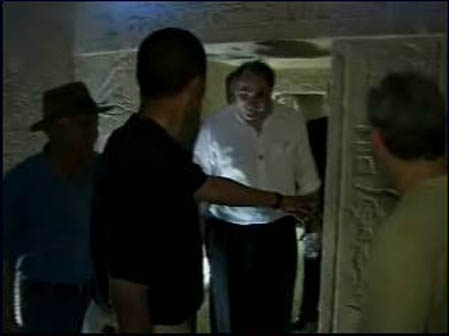 President Obama showing his aides the resemblance.
Obama to Gibbs and Axelrod: I want to show you something.
Guide: Mister President, you look like King Tut. It's true. I said this the whole time – two years ago. You were a king in ancient Egypt.