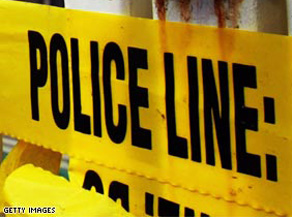 Jane Velez-Mitchell
HLN
Ten years ago, teen Daniel Giddings shot a man during an attempted robbery and was sentenced to six to 12 years in prison.
During his time behind bars, Giddings racked up almost 30 disciplinary infractions, was kicked out of two separate facilities for bad behavior and reportedly spent hundreds of days in the hole because of his conduct.
After serving 10 years, Giddings was released last August. According to CNN affiliate WPVI, he allegedly assaulted several police officers days later. Then, in September, he allegedly killed a Philadelphia police officer before being fatally shot by another officer.
We see classic cases of repeat offenders like this all the time. A teen is thrown into the abyss of the corrections system and comes back out no better, if not worse. If we had the right intervention for troubled teens, could we reduce their chances of becoming repeat offenders?