Program Note: Tune in tonight to hear more on the case on AC360° at 10 p.m. ET.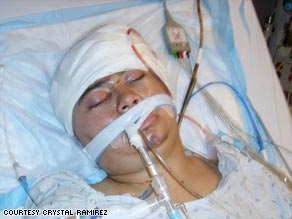 Luis Ramirez died of blunt force injuries after a confrontation with a group of Pennsylania teens.
Brian Rokus
CNN
A former Pennsylvania high school football player was acquitted of murder Friday in the beating death of a Mexican immigrant last summer.
However, a Schuylkill County jury found Brandon Piekarsky and Derrick Donchak guilty of simple assault stemming from the death of Luis Ramirez, who died of blunt force injuries to the head after a fight with the defendants and their friends.
Donchak, 19, was also found guilty of providing alcohol to the group of teens that encountered Ramirez the night of July 12 on a residential street in the rural mining town of Shenandoah.
Both teens were acquitted of ethnic intimidation charges.
Prosecutors alleged the teens baited the undocumented Mexican immigrant into a fight with racial epithets, provoking an exchange of punches and kicks that ended with Ramirez convulsing in the street, foaming from the mouth.
He died two days later in a hospital in Danville.