____________________________________________________________________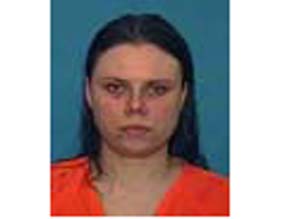 Tiffany Cole was sentenced from Duval County on March 6, 2008 and is currently on death row at Lowell Correctional Institution.
Gabriel Falcon
AC360° Writer
Prosecutors have indicated they will seek the death penalty for Casey Anthony. If she is found guilty of murdering her daughter, Caylee, and if she is sentenced to die, Casey will join only one other woman on Florida's death row.
Her name is Tiffany Cole. I profiled her and detailed her crime in an earlier blog. Given the developments in the Anthony case, it's worth looking at her story again.
There are 393 condemned prisoners in Florida. But the 27-year-old Cole is the only woman awaiting execution.
Along with three men, Cole kidnapped, robbed and then murdered a disabled couple. The details reveal the extent of the victims' suffering. During the court proceedings, the jurors were told the couple could be heard moaning in a shallow grave while dirt was being shoveled on top of them. Two of Cole's co-defendants were also sentenced to death. A fourth was spared his life. He was given a lengthy prison term for cooperating with the prosecution.
Cole is on death row at Lowell Correctional Institution Annex. The facility is for women only. She is confined to a 6×9 cell. If and when the death warrant is signed, she will be transferred to a 12×7 death watch cell.
How does she spend her days? Here's what Death Row prisoners are allowed, according to the Department of Corrections:
"Inmates may receive mail every day except holidays and weekends. They may have cigarettes, snacks, radios and 13″ televisions in their cells. They do not have cable television or air-conditioning and they are not allowed to be with each other in a common room. They can watch church services on closed circuit television. While on Death Watch, inmates may have radios and televisions positioned outside their cell bars."
She also has time on her hands. Cole's first day on Death Row was March 7, 2008. But the average wait before execution is about 12-years.
If Cole is put to death, she will be only the third woman in the history of Florida executed. In addition to Aileen Wuornos, there was Judias Goodyear Buenoano. Known as the "Black Widow," she poisoned her husband and drowned her paralyzed son. Buenoano was sent to the electric chair on March 30, 1998.