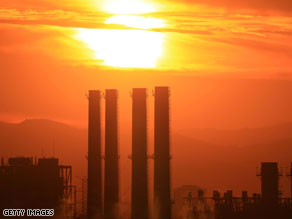 Juliet Eilperin
The Washington Post Staff
The Environmental Protection Agency sent a proposal to the White House Friday finding that global warming is endangering the public's health and welfare, according to several sources, a move that could have far-reaching implications for the nation's economy and environment.
The proposal - which comes in response to a 2007 Supreme Court decision ordering EPA to consider whether carbon dioxide and other greenhouse gases should be regulated under the Clean Air Act - could lay the groundwork for nationwide measures to limit such emissions. It reverses one of the Bush administration's landmark environmental decisions: In July 2008 then-EPA administrator Stephen Johnson rejected his scientific and technical staff's recommendation and announced the agency would seek months of further public comment on the threat posed by global warming pollution.