Program Note: Tune in tonight to hear our special panel on domestic abuse on AC360° at 10 p.m. ET.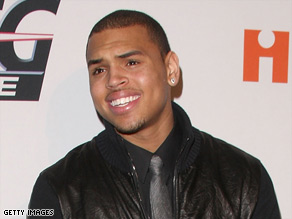 Jane Velez-Mitchell
HLN
Pop star Chris Brown has been charged with two felonies - including assault - in the Rihanna beating case. If convicted, Brown could face more than four years behind bars.
The charges stem from the early morning of February 8, when he and his girlfriend Rihanna reportedly got into a heated argument in his car hours before they were scheduled to appear at the Grammy's. What police say happened next shook the entertainment world.
A Los Angeles County affidavit says Brown gave Rihanna a vicious and continuous beating. He allegedly started by shoving Rihanna's head against the passenger window, then punched her in the face numerous times while still driving. The beating reportedly splattered blood on Rihanna's clothing and the car interior.