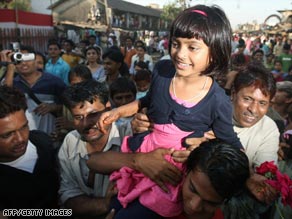 The Washington Post
Interfaith Youth Core
Eboo Patel
The first thing Allah Rakha (A R) Rahman did when he arrived back on Indian soil after picking up two Oscars in Hollywood was to offer prayers at a Sufi shrine. Rahman, who won two Oscars for the music he created for "Slumdog Millionaire", accepted Islam in the late 1980s, after experiencing a dream sequence calling him into the faith. He has been on Haj multiple times and is regular in his five daily prayers. That he makes dance music for Indian beauties and seeks guidance at the mausoleums of Muslim saints only affirms his place in the mainstream of Indian Islam.
India has long been at the center of Muslim pluralism, a movement with three core elements:
1) A spiritual ethic defined by the Islamic concept of Tawheed, the idea that God is all-pervasive;
2) A social ethic that views those of other creeds as partners in the journey to serve God and humanity;
3) A cultural ethic that seeks to absorb the multiple identities of faith, nation, ethnicity and language, understanding this multiplicity as mutually enriching rather than mutually exclusive.