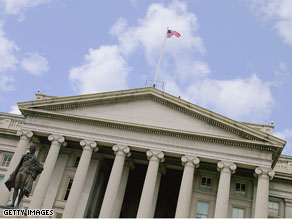 Tomoeh Murakami Tse
The Washington Post
As part of his battle against excessive pay packages, President Obama has taken aim at golden parachutes - those hefty lump sums that top executives cart away when they leave a job. But the practice is so entrenched that many of the president's own top recruits for White House positions are receiving generous severance packages from their previous employers.
While the lump sums pale in comparison to the startling amounts awarded to Wall Street executives in recent years, the payouts highlight the pervasiveness of the practice and further illustrate the growing pay disparity between ordinary citizens and the nation's elite.
Consider the new chairman of the Securities and Exchange Commission. Mary L. Schapiro reported that she is getting a lump-sum payment of $5 million to $25 million from the Financial Industry Regulatory Authority, the brokerage industry's self-regulating body she headed before joining the SEC last month. An SEC spokesman Friday said the package was worth $7.2 million.