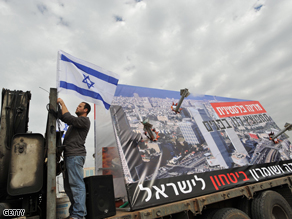 Dave Schechter
CNN Senior National Editor
The new administration in Washington has dipped its pita into the hummus early.
In his interview with the Arabic-language television channel Al-Arabiya, President Barack Obama said he told U.S. envoy George Mitchell to ". . . start by listening, because all too often the United States starts by dictating – in the past on some of these issues – and we don't always know all the factors that are involved."
Mitchell likely is getting an earful from Arab leaders about U.S. military aid to Israel, particularly how Israel uses the weaponry it buys with that money.