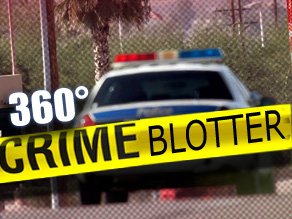 Gabriel Falcon
AC360° Writer
Larry Swearingen should be dead today. Yesterday, the 37-year-old man was supposed to have been strapped to a gurney, while a lethal cocktail poured into his veins; sodium thiopental to sedate him, pancuronium bromide for collapsing the lungs and diaphragm. The final dose of potassium chloride would have stopped his heart. But, a federal appellate court granted an eleventh-hour reprieve.
The jury in Texas that convicted the former electrician and mechanic believed beyond a reasonable doubt that Swearingen was a cold-blooded killer. According to the state, Swearingen kidnapped 19-year-old Melissa Trotter, in December, 1998, raped and then strangled the young college student.
The condemned claims he's innocent, insists he barely knew the victim. His words were posted on the Innocent In Prison International web site. Here's what he wrote:
"On the morning of December 8, 1998 after leaving my ex-wife at my parents for a ride to work, I proceeded to SEARS AUTOMOTIVE CENTER in the woodlands, before traveling to Cavenders Boottown for some shopping.
After leaving Cavenders I stopped at the carwash on Rayford/Sawdust Road, washing my truck before meeting Gail at the community college, who owed money for work I had done for her.
While at the school, I saw and spoke with Melissa, the victim in my case, which I had known for a few months prior to this date, yet the jury was not told or presented available evidence of this.
After speaking to Melissa, we parted ways, with her heading towards the cafeteria, and me going to the parking lot, never to see another again."
Prosecutors didn't buy his story. Neither did the jurors. And the state says they have overwhelming evidence that points directly to him. But his defense team says the facts just don't add up. They go further, and argue there is an iron-clad alibi for Swearingen. The claim? That Swearingen was in jail the time Trotter was murdered. Their pleas have been joined by the Medical Examiner who investigated the crime. Now, a federal appears court has granted a stay to determine whether or not Swearingen is indeed the killer.
Are the Swearingen supporters just holding up justice, adding to pain and suffering to the family of the woman he was convicted of killing.
Or does he deserve a new trial?