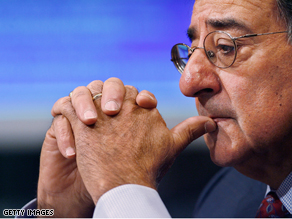 Leon Panetta's nomination to lead the CIA is under scrutiny primarily because he lacks intelligence experience.
John P.Avlon
AC360° Contributor
Leon Panetta is an unexpected pick to head the CIA, but he just might be the right man to restore Americans' confidence and internal morale in the organization. Panetta is known for his personal integrity as a California Congressman, fiscal responsibility as OMB director, and his management ability as Bill Clinton's best chief of staff. He views U.S. policy in a holistic manner, and he won't approach the CIA as a personal fiefdom – an approach which has dogged past presidents.
We are, of course, at war – and it might have been preferable to have an experienced intelligence hand at the helm, as Senator Diane Feinstein said in her terse statement after being blindsided by the nomination trial-balloon. But the experienced John Brennan – Obama's campaign intelligence advisor and considered the favorite for the job – was forced out of contention after netroot activists questioned whether he was insufficiently opposed to Bush-era policies like rendition. And the major mistakes which have bedeviled the CIA in the past – such as failing to anticipate the fall of the Soviet Union or the attacks of September 11th – have occurred with internal experts at the helm.
While the CIA Director occupies a mythic place in the minds of Americans due to decades of spy movies, the real intelligence director of the USA is now the Director of National Intelligence. The CIA director reports to him. And Obama's nomination for DNI, retired Admiral Dennis Blair, has won wide applause for his hands-on experience as a CIA liaison, leader of anti-terrorism efforts in Southeast Asia, and chief of the Navy's Pacific Command after 9/11.
There is a stubborn stereotype in American politics that Democrats' somehow take our national security less seriously than Republicans. After our country was politically polarized in a time of war by the Bush administration, the Obama administration has selected a serious and hawkish national security team which will be led by National Security Advisor Jim Jones (a retired Marine General) and Director of National Intelligence Dennis Blair. Leon Panetta is someone well suited to helping integrate the culture of the CIA into the overall national security infrastructure – a key responsibility for the next director. He deserves an open-minded hearing on the hill, and his record of national service should grant him the benefit of the doubt. A fumble on Panetta's announcement is no reason his appointment could not prove to be a touchdown.
Editor's Note: John P. Avlon is author of "Independent Nation: How Centrists Can Change American Politics."