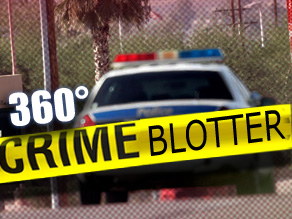 Compiled by Gabriel Falcon
AC360 Writer
Welcome to the 360 Crime Blotter.
Some of the best crime writing comes from cops on the beat. But it's not fiction. It's fact, put down on paper in incident reports. We're going to bring you their first-hand accounts. Taken from police department web sites, the official submissions run the gamut from mundane misdemeanors to the most serious of felonies. They all show what police officers across the country face 365 days a year. So let's get started:
______________________________________________________________________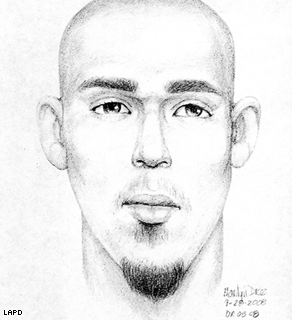 Los Angeles Police Department
Detective Seek Help in Identifying a Suspect in Century City Murder Case
Detectives are asking for the public's help in identifying an individual depicted in a surveillance video and composite drawing.
On July 28, 2008, at 6:30 p.m., Pamela Fayed, a resident of Ventura County, was murdered in a parking structure at 1875 Century Park East. On September 15, 2008, Robbery Homicide Division detectives obtained a warrant and criminal filing for James Fayed for the murder of Pamela Fayed. James Fayed appeared in court on a Federal matter where he was arrested.
The detectives believe that the person depicted on the surveillance tape may be an additional suspect involved in the murder. It is believed the individual may frequent the Cities of Oxnard and Ventura in Ventura County.
Anyone who has information is urged to contact Robbery-Homicide Detectives Salaam Abdul or Louis Zorrilla at 213-485-2135. After hours or on weekends, calls may be directed to a 24-hour, toll-free number at 1-877-LAPD-24-7 or by texting CRIMES (274637) and beginning the message with the letters LAPD. Tipsters may also submit information on the LAPD website. Tipsters may remain anonymous.

_____________________________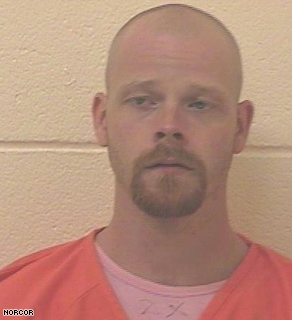 Oregon State Police Department
Police Seek Public's Help to Find Wanted Fugitive in Columbia Gorge Area
Oregon State Police, The Dalles Police Department and Wasco County Sheriff's Office are asking for the public's help to locate a wanted fugitive thought to be in the Columbia Gorge area after fleeing Saturday while being transported to a drug treatment center.
VICTOR BYRON SNELL, age 27, fled while being transported to an out-of-state court mandated drug treatment center on November 15th at approximately 8:10 a.m. SNELL fled on foot in the area of W. 7th and Snipes in The Dalles.
Until his release to attend treatment, SNELL had been incarcerated at the Northern Oregon Regional Corrections Center (NORCOR) in connection with several high speed attempts to elude police. During the last of these incidents, SNELL was apprehended by police after he hid in a private residence.
SNELL is described as a white male, approximately 5'11", 200 lbs, with blue eyes and a shaved head. He has numerous tattoos including a peace symbol on his left shoulder.
SNELL has a history of weapons violations, was found to be in possession of body armor during his last arrest, and is considered a flight risk.
Anyone who sees VICTOR BYRON SNELL is asked to immediately call 9-1-1 or Oregon State Police Northern Command Center dispatch at 800-452-7888. Anyone with information regarding his whereabouts can also call Oregon State Police Detective Lori Rosebraugh at 541-296-9646.