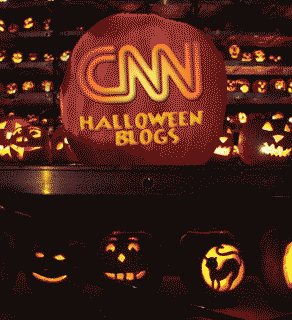 AC360 artist's interpretation of Joe Johns' favorite Halloween costume based on his blog
Editor's Note: Happy Halloween! We asked some of our favorite CNN personalities to share with us their Halloween memories. We asked them a few 'Trick or Treat' questions.... here's what they had to say:

Joe Johns | BIO
CNN Correspondent
Favorite Halloween costume as a kid?
My favorite costume as a kid (elementary school) had to be Dracula. I loved the cape and the fangs and 'hypnotizing' girls I had a crush on. I was very vampire when I was a kid. If I had grown up much later than I did I would have been very attracted to the Gothic scene!

Favorite scary movie?

Favorite movie was the old black and white Dracula with Béla Lugosi. There are pics of me in high school because I actually played Dracula in my high school play (I was the only one who who could do a poor imitation of a Romanian accent. But those are too sensitive to be released!