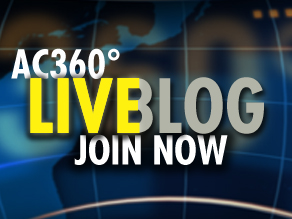 Applause, please. AC360° is live for two hours tonight.
We'll be posting your comments from 10pm ET to Midnight ET.
We're live for two hours because of the developments in the battle for the White House. There's the united front tonight in Florida of Barack Obama and former president Bill Clinton. For the first time, Mr. Clinton is hitting the trail with Obama. They'll be at a rally in Kissimmee. There's also Obama's 30-minute campaign ad airing on many TV stations tonight. And, his GOP opponent, Sen. McCain, will be a guest on Larry King Live.  We'll be checking the facts on each message tonight and we're keeping them honest.
We want you to weigh in on the political moves.  Scroll down to share your comments.
But, please keep in mind some of our rules:
1) Use your real name
2) Don't write in ALL CAPS (no "screaming" allowed)
3) No links to other web sites
4) Keep it short. (Sorry, we don't have room for an online book)
5) Stay on topic (make sure your comment applies to the blog posting)
Don't forget to watch Erica Hill's webcast during the commercials. LINK TO WEBCAST.
And take a look at Anderson and Erica on our live web camera from the 360° studio.
We'll turn the camera on at 945p ET and turn it off at 11p ET. LINK TO THE BLOG CAMERA