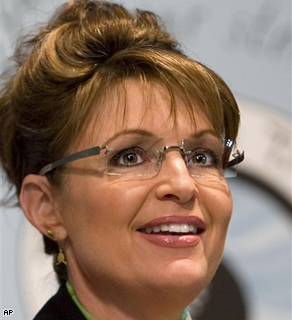 Editor's note: Glenn Beck is on CNN Headline News nightly at 7 and 9 ET and also is host of a conservative national radio talk show.
Glenn Beck
CNN Headline News Anchor
Campaigns are ugly. Watching the way politicians act makes you long for the respect and self-control of the Sopranos. Throughout, there are legitimate attacks and outright lies.
Every once in a while, I get a call on my radio show from someone telling me that Barack Obama is secretly a Muslim, who admitted it in an interview with George Stephanopoulos, and has a fake birth certificate. No, no, and no. As I tell them, there are legitimate reasons not to vote for Barack Obama, no need to make them up.
But the newest target is Sarah Palin. Let's take a quick look at just a fraction of what she has faced in her first few days as John McCain's choice for vice president.
"Sarah Palin believes God told her to go to war with Iraq!"
There has been some hard-core journalistic malpractice on this one. The Associated Press ran this headline about a speech she gave at her church: "Palin: Iraq war 'a task that is from God'"