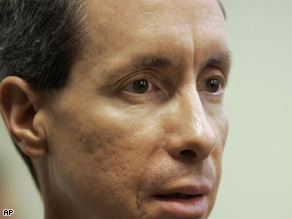 I hope you have some extra cash lying around because Warren Jeffs and his polygamist sect may be dipping into your wallet.
I've been following the money for about two years now and I have some bad news for you: It seems you, the taxpayer, may be helping finance this polygamist sect and Jeffs' FLDS church.
How, you ask?
Here's what I know: Investigators and former followers tell me the sect is beating the welfare system in a couple of ways. Some members are applying for food stamps, then sending that food to Jeffs' compounds around the country, including the recently-raided compound in Texas.
Also, because the laws in this country only recognize one of their multiple marriages as legal, the other wives are apparently claiming to be single moms struggling to care for a house full of dependents. This makes them eligible for government aid, and lots of it. They are on welfare and you are footing the bill! 
Do I have your attention yet? Don't worry, you're not alone. My sources say Jeffs is taking from his most loyal followers too. Let's face it, he has a lot of bills. He paid more than $800,000 for the land in Texas on which he built his massive compound.
I've learned male members of the sect are ordered to work for construction companies owned by FLDS church members. Those guys have to turn over at least 10 percent of their paychecks to the church and Jeffs. In some cases, they turn over their entire paycheck. How much money does the church raise this way? One investigator told me it funnels about $2 million a month to Jeff's church.
That's $24 million a year!
It's all disbursed by Jeffs' number two, Merril Jessup, to the various compounds. 
Those closest to the sect tell me, make no mistake about this: Just because self-proclaimed prophet Warren Jeffs is in prison for arranging a marriage with an underage girl, that doesn't mean he's not in control anymore. He is very much in control…
Hold onto your wallet !
– Randi Kaye, 360° Correspondent 
Comments to the 360° blog are moderated. What does that mean?