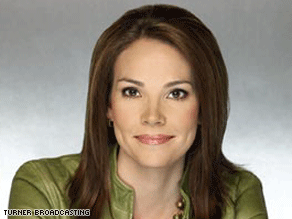 I started the day with my first NY bus ride (I even had to run to catch it – I felt like such a New Yorker!). I was heading to the UN to moderate a panel at a conference sponsored by UN GAID – the UN Global Alliance for Internet Communications Technology Development (with a mouthful like that, you can see why they opt for the acronym).
The conference is focused on "Web 2.0". As a technology reporter in the late 90's and early 2000's, I followed the development of "Web 1.0" very closely. Then – as now – young people seem to be the most eager to adopt emerging technologies like the Internet.
What's interesting this time around is there are so many ways for youth around the globe to connect with one another – cell phones, texting, blogs, satellite radio and TV – but some of the same hurdles remain: Forget reliable Internet access, reliable electricity is often more of a challenge.
Then there's the cost – even with initiatives to get solar powered, low-cost laptops into developing areas, mobile phones and texting are often easier and less expensive. Cultural issues including language barriers and generational gaps are equally challenging...
But even faced with these barriers, there is some encouraging news: Social networking and local causes are driving more young people to connect with technology and, in turn, with one another. Think things like clean drinking water, basic food needs, infectious diseases and local politics.
Our panel agreed that finding a cause they can believe in – whether it's political, environmental, or simply pushing for better technology access in their area – is one of the best ways to get young people involved and connected. Social networking sites like MySpace, Facebook and TakingITGlobal are huge in this respect. One attendee told a story of how young bloggers in his country had changed an entire election by keeping key issues at the forefront… a phenomenon we can relate to here in the U.S.
Why am I telling you this? Because I was so inspired today by the commitment of the people on my panel – some not even 30-years old – to continue bridging the digital divide. They are determined to give young people around the world a voice, whether it's through text messages or a Facebook profile. They firmly believe that technology can connect people across the cultural and technological barriers, and that this networking will benefit all of us, regardless of age; That knowing your neighbor in a different hemisphere or on another continent can unite this world. And that understanding the issues they face is key to understanding where we all fit in this world.
Technology can be a wonderful tool. It brings a remarkable amount of power to many people who just a few years ago would not have had any way to make their voice heard. Let's hope the world continues to shrink as we all become more connected.
And these are a few of the headlines that grabbed me today on my bus ride:
The crisis in Somalia is so bad, nearly 40 relief agencies say they can't help the hundreds of thousands who need them; it is simply too dangerous.
So much for water and clean restrooms during your four hours on the tarmac...  the Passenger Bill of Rights is grounded.
A man trying to install satellite TV using a gun could now be charged in his wife's death. He used a gun to punch a hole in the wall after he wasn't having much luck with other means, and ended up shooting his wife. 
Miss Bimbo calls itself a "virtual fashion game for girls". The website lets girls as young as seven buy breast implants for virtual dolls and put them on crash diets. You can bet more than a few parents are outraged – add me to that list.
– Erica Hill, 360° Correspondent