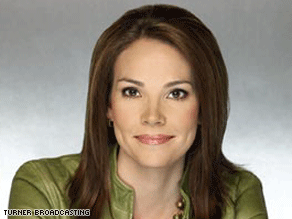 A security line just for families? Hallelujah! The TSA got this one right. As most of you know, I have a young son. My husband and I are pretty good at air travel as a family; we started with the little guy at 6 weeks, and he's been flitting around the country ever since. We pack light, we wear shoes that go on and off easily, our one-quart bag of toiletries and milk for the baby are easily accessible. But just because we have the drill down, doesn't mean we sail through the checkpoint before every flight.
In Atlanta, they almost always put families with strollers and young children in the same line as other travelers who need a little more time getting their belongings on and off the conveyor belt. I think it's as much for our own sanity and stress levels as it is for the other travelers without kids… and for the TSA agents who have to deal with all of us.
It's not just families who will have the option of a friendlier security line – expert travelers will, too. I can't tell you the number of times I've been stuck behind people who seem to have somehow missed all the travel updates in the past seven years. I fell like screaming, "Yes! You, too, have to take off your shoes and you're limited to the one little Ziploc bag of liquids, just like the rest of us. That laptop? TAKE IT OUT and run it through separately. We've only been doing this since forever." Of course, really I just smile and grit my teeth, silently cursing myself for choosing the slow-poke security line. I also remind myself that even on my best day, there's probably someone behind me in that non-family friendly line cursing me and my stroller.
Here's some more info on what I like to call the TSA's "sanity-saving plan."  
Tough to overlook this next story on a Monday morning. Apparently, a good number of us are multi-tasking at work, but probably not in a way the boss would like: a third of the people surveyed by the National Sleep Foundation say they've fallen asleep on the job. I once worked with a guy who took a nap under his desk every day. Most people knew about it – and keep in mind, we worked on the web side of a start-up technology network in San Francisco during the tech boom… you could get away with a LOT during those days! No one had a problem with it because he was very talented and always got his work done… it didn't hurt he was basically hidden during his siesta. Good thing he wasn't a loud snorer!
The boss may also not like the reason most people are hurting for shut-eye:
Work is what's keeping them up.
And this story just made me mad. A Belgian woman wrote a book detailing how she survived the Holocaust as a young Jewish girl, forced to make her own way at the age of four. Her story is gripping – she claimed to have walked nearly 2,000 miles across Europe, that she killed a Nazi in the Warsaw ghetto, and was eventually "adopted" by a pack of wolves. Misha Defonseca's "memoir" was translated into 18 languages and made into a feature film. One problem: it's fiction. Not only did she make up the details of those four years she spent alone wandering through Europe, she also lied about being Jewish. 
So that's what caught my eye this Monday. See something you think I'd be interested in? Post it here.
– Erica Hill, 360° Correspondent