What better way to take five from packing than to check in with the 360 blog? This week I was back over at Headline News for Super Tuesday, and since then I have been trying to get the family ready for our big move.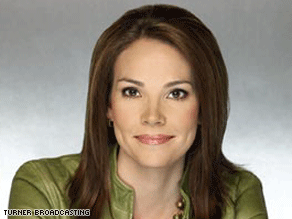 I am proud to report my son's bag is (almost) packed, the cat and dog's shots have been updated and I've got their records ready to go, and my house is a LOT less cluttered than it was three weeks ago. I'm heading out to Goodwill and a local women's shelter in a bit with some more donations - they may be sick of seeing me at this point!
We're excited about the move and living in New York, but it still hasn't hit us yet...maybe it will sink in this weekend when my Mom and I are trying to corral my son, the cat, and six suitcases at the airport!
I'm really looking forward to seeing what lies ahead for me at 360 - in addition to more blogging, of course. I'll be back on air from New York on Tuesday. Until then, it's back to the packing and the tossing.
-Erica Hill, 360° Correspondent